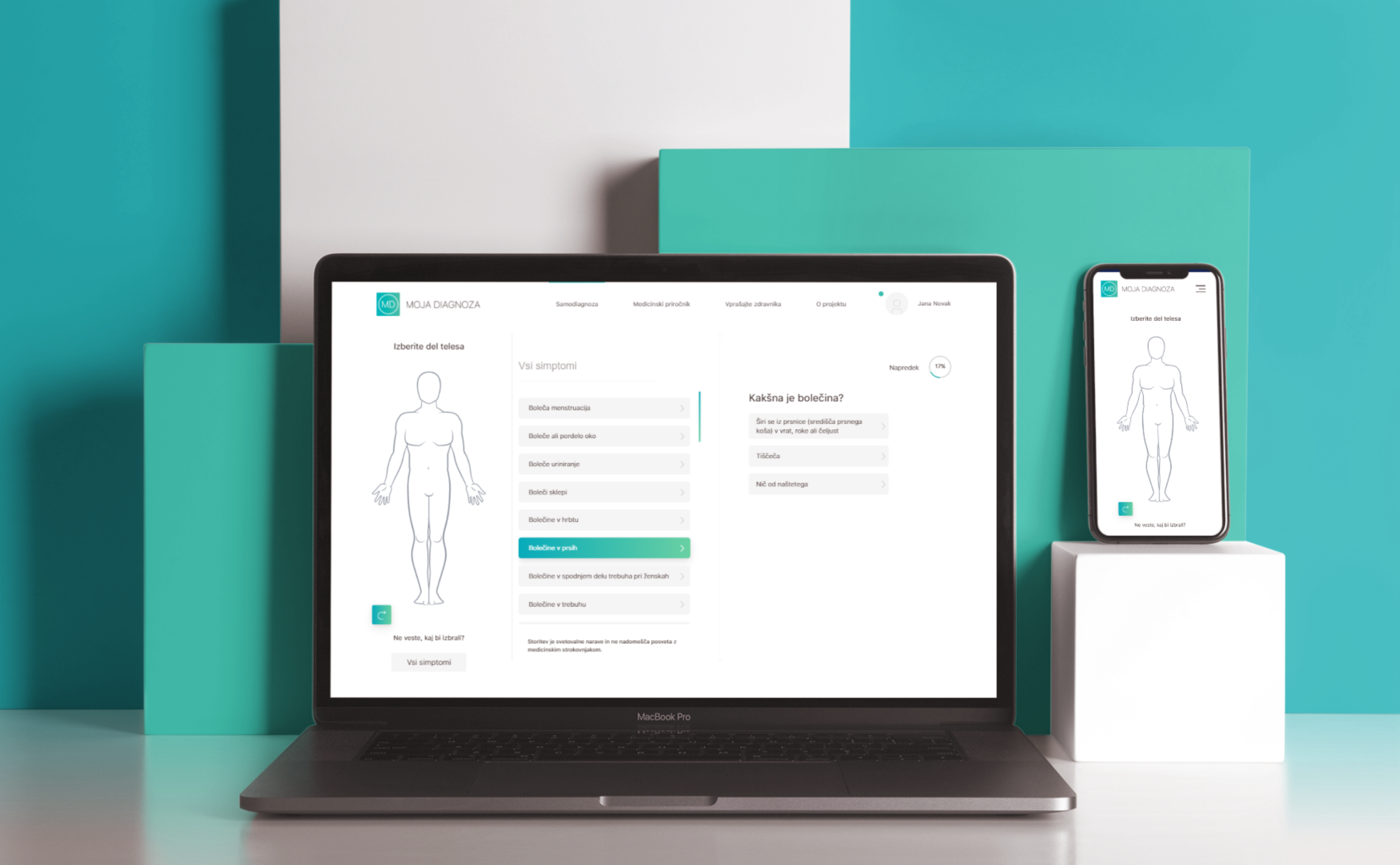 On the road to MEDICAL recovery
On-demand health diagnosis. Easy to use, with a fast self-diagnosis, and the option to consult with a doctor, it is an effective platform for personal health management. It includes an entirely digital Complete Home Medical Guide encyclopedia. The application's comforting user experience has established itself as a key element in improving user health.
SELF-DIAGNOSIS
Step-by-step questions based on an extensive medical library of symptoms, from which the system predicts a possible diagnosis.
Consultation with a doctor
Highly proactive in time managing, Mea diagnosis enables the patients to solve their health problems by consulting with a doctor. An efficient user interface design makes this possible in just a few simple steps. On top of that, patients can track their personal medical record and store all information for further evaluation with a personal doctor.
OTHER PROJECTS
WEB
Luxury Apparel Online Store for Emporium
WEB AND MOBILE
ALT9 Website for Selling Virtual Servers
MOBILE
First-class Lifestyle Travel Guide as a Mobile App
OTHER PROJECTS
WEB APPLICATION
Welcoming visitors to the vibrant city of Breda
WEB APPLICATION
Welcoming visitors to the vibrant city of Breda
WEB APPLICATION
Welcoming visitors to the vibrant city of Breda